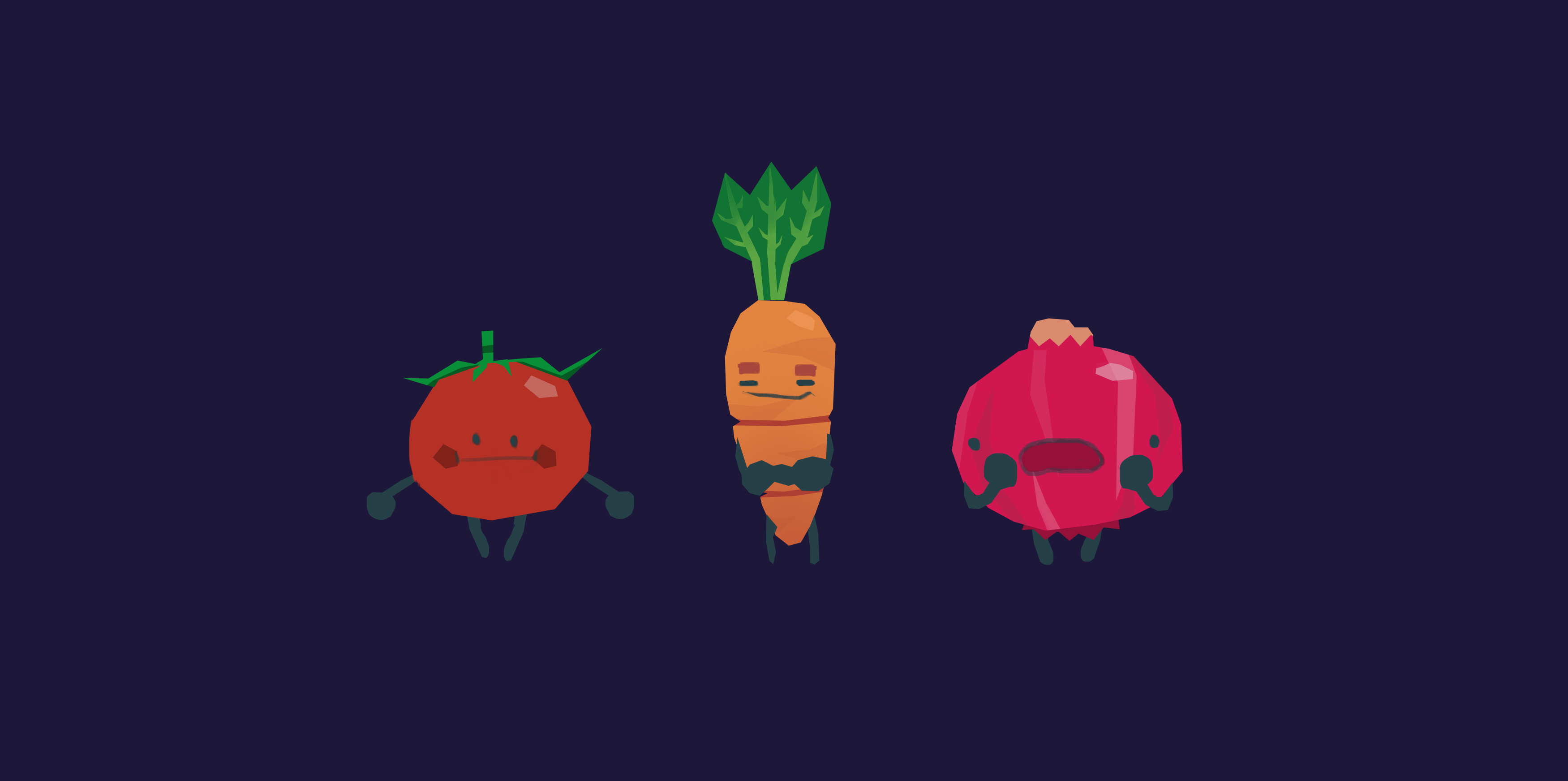 Snack & Slash
A downloadable game for Windows
Created for Ludum Dare 41 https://ldjam.com/events/ludum-dare/41/cook-em-up

Snack & Slash is a cooking brawler game made for Ludum Dare 41. You are a chef, a serious, super serious chef. Your job is to create the most delicious dishes, with the most finest, and these ingredients just happen to be cute and sentient.

After you start the game you will be tasked with gathering ingredients that need to be prepped a specific way. For example, if you are tasked with getting 3 whipped eggs you need to grab the whisk from the kitchen, head to the fridge area, and attack some egg guys. You need to optimize your route to complete each order on time for your guests!
You can be asked to whip an enemy (use the whisk), fry an enemy (use the pan), scoop the enemy (use the scoop), or chop the enemy (use the knife). At the end of the order you need to return to the counter and interact to deliver your meal.
(If you are experiencing lag or sensitivity issues download the windows build! ( :

- PC Controls-
Attack / Pick up Utensil / Deliver Order - Left Mouse Button
Rotate Camera - Mouse Position
Move - WASD
- Xbox Controller -
Attack / Pick up Utensil / Deliver Order - A
Rotate Camera - Mouse Position - Right Stick
Move - Left Stick
Music is from Songs For Paris by Dana Boulé http://freemusicarchive.org/music/Dana_Boule/Songs_For_Paris
Edit 1: Tweaked Camera settings, Added Camera Sensitivity slider, Added tutorial, Fixed duplicate dish turn-in bug.
Edit 1.1: Removed Web build because of performance.